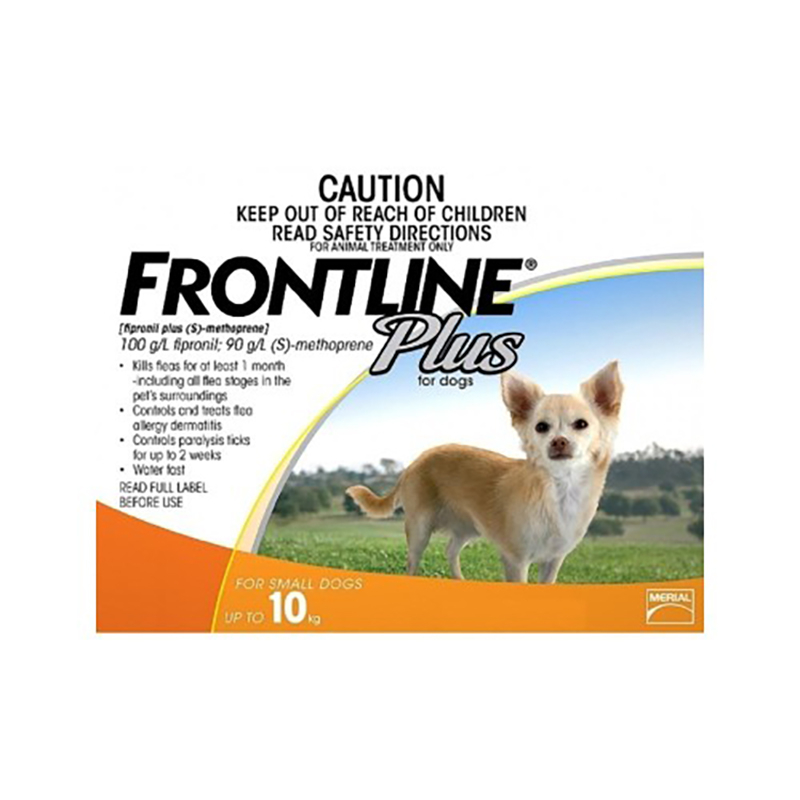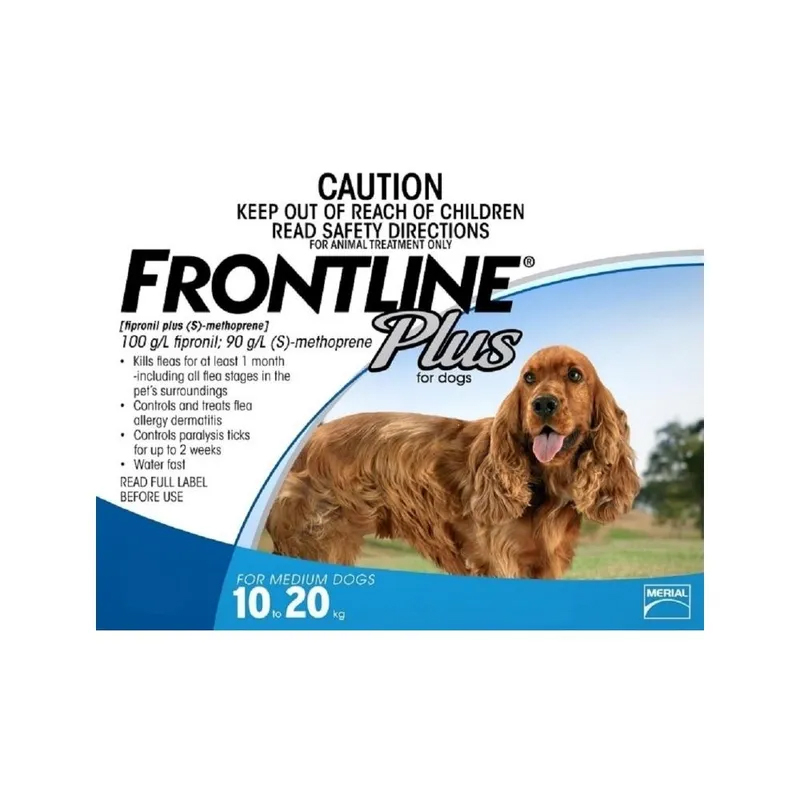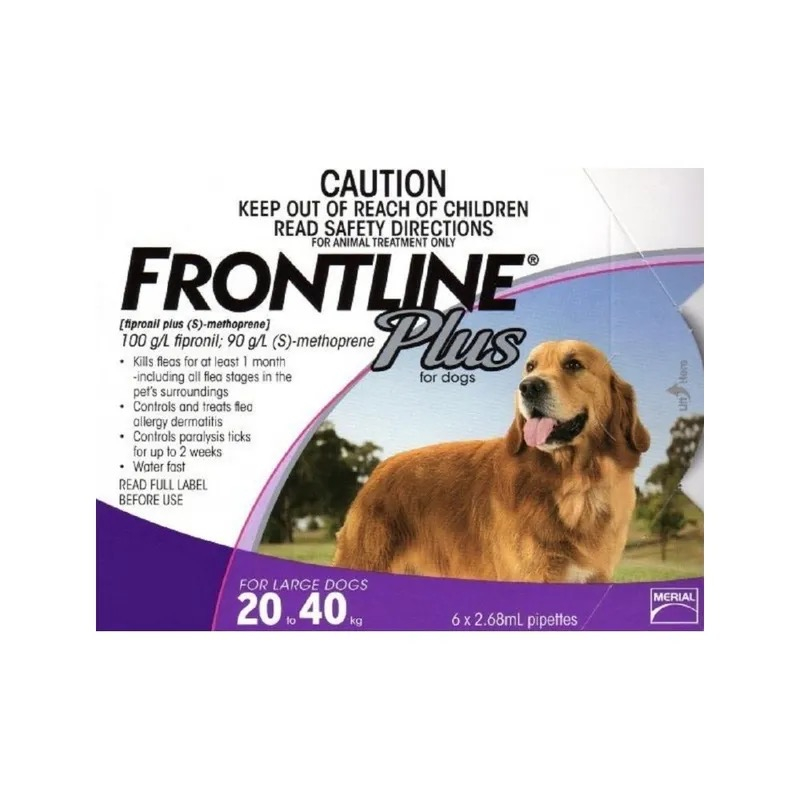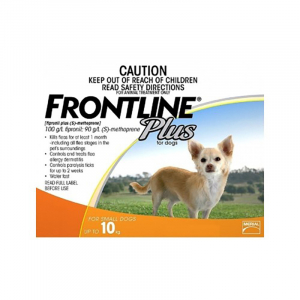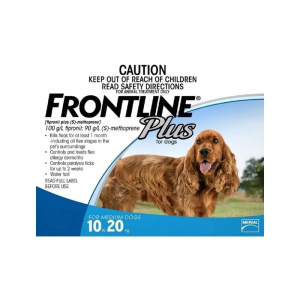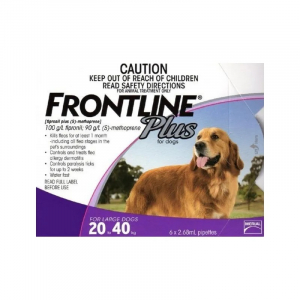 (Merial)Frontline Top Spot PLUS Dog
DESCRIPTION
FRONTLINE Plus® is an advanced product that not only kills fleas and ticks on your dog, but also stops the flea eggs that fall off your dog from hatching and infesting your home.

• Kills fleas on your pet within 24 hours
• Stops flea eggs hatching in your home
• Kills ticks within 48 hours, helping to reduce the risk of tick-borne disease and Kills lice.

Use every 4 weeks to help protect your dog from fleas and ticks. Suitable for dogs weighing 20 -40 kg. It can also be used in pregnant and lactating dogs.
RELATED PRODUCTS